James has his own studio, based on the ground floor of a
19th century chapel, in Leeds, UK.

The studio has a unique vibe with real wooden floors and natural light throughout. The 9m x 6m live room has naturally great acoustics and a wide array of instruments available to use.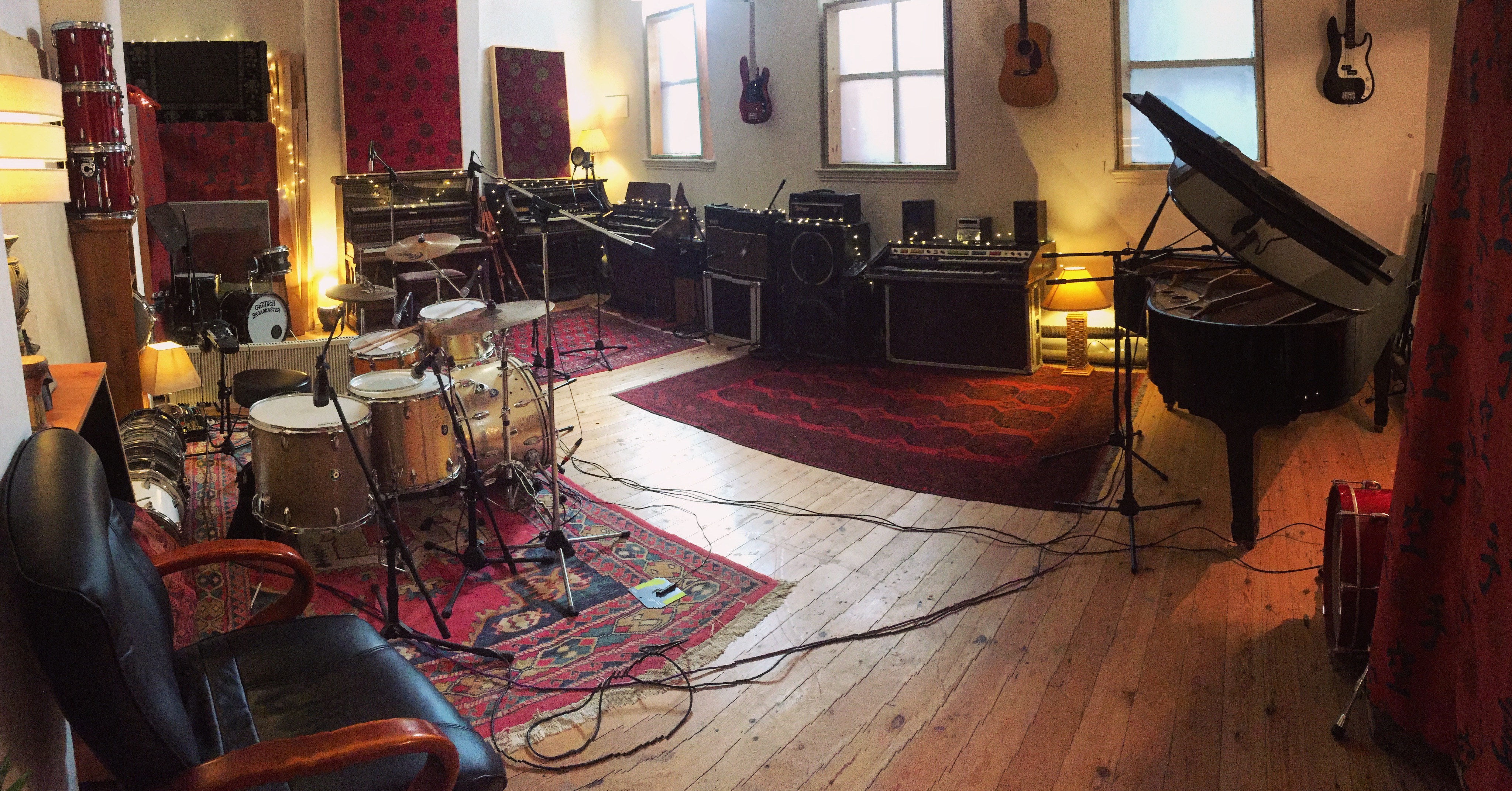 The acoustically treated control room is setup with a hybrid combination of vintage analogue and state of the art digital equipment, a selection of high end monitors and (most importantly) reclining leather sofas...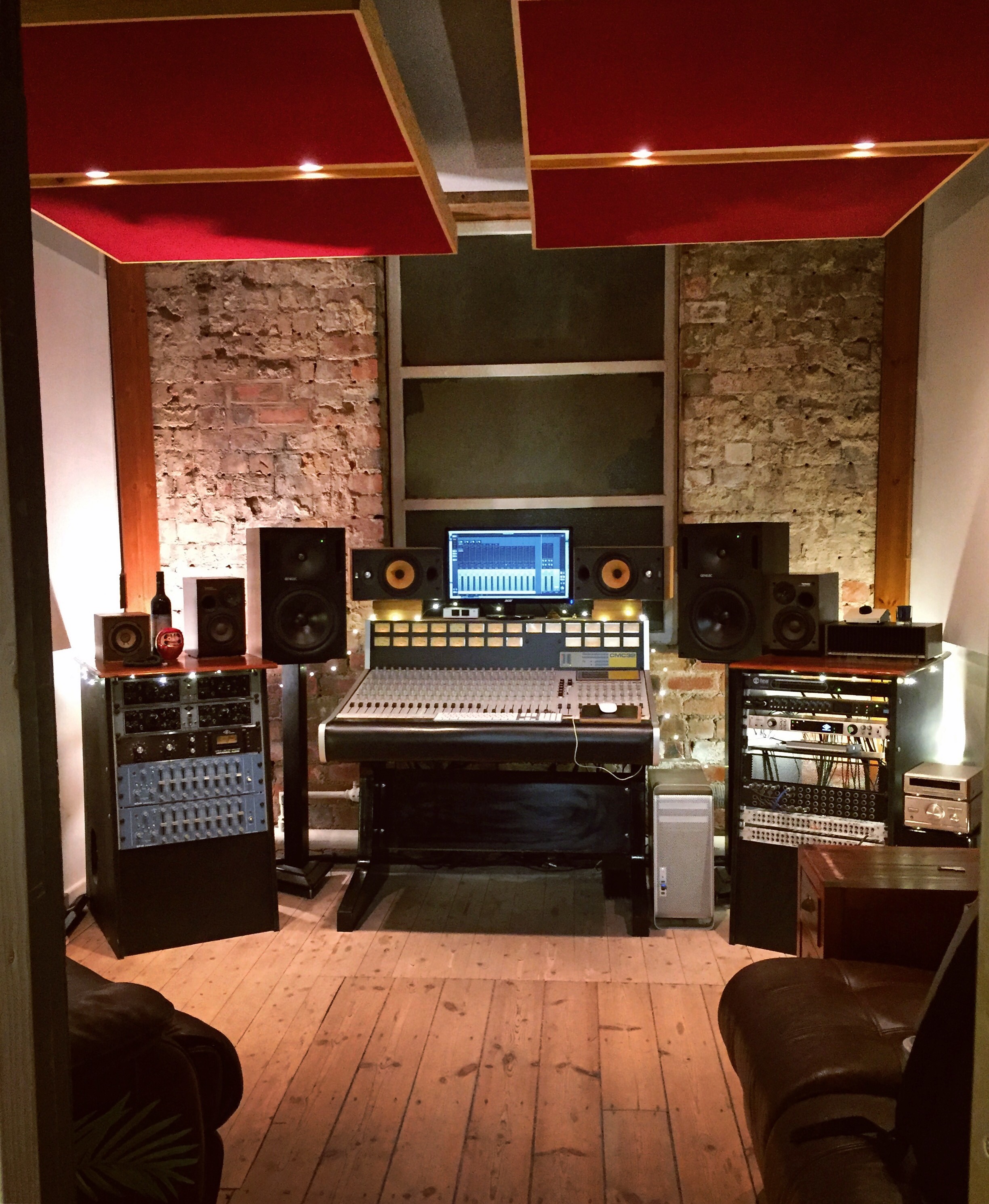 Keys
Young Chang Grand Piano
Hilton & Hilton Upright Piano
Hammond Organ + Leslie
Mason & Hamlin Harmonium
Juno 60 (by request)
Moog Little Phatty (by request)
Amplification
Selmer Treble 'n Bass (1960s Valve) Amplifier
Vox AC30 Amplifier
2 x 12 Custom Cab
Park 10 Watt Amp


Guitars & Bass
Fender Telecaster
Fender Precision Bass
Fender Acoustic Guitar
Westfield PRecision Bass

Drums Gretsch Broadkaster Drums 12, 14, 18
Pearl Masters MMX Drums 10, 12, 14, 20
70's Beverley Drums 13, 16, 16, 22
Ludwig Acrylite 14" Snare
Gretsch Broadkaster 14" Snare
Beverley 14" Marching Snare


Microphones
Neumann TLM 103
Coles STC 4038
AKG D12 E
Sennheiser MD421
Sennheiser MD403
Audix D6
2 x Telefunken TD 21
3 X Realistic PZMs
3 X Rode NT5
4 x Shure Beta 57, SM57, SM58

Control Room
Genelec 1032A Monitors
Bowers & Wilkins DM 601 Speakers
Auratone Mono Speaker
Allen & Heath CMC 32 Channel Analogue Desk
4 x UA 2-610 Tube Preamplifiers
2 x API 560 Eq
2 x Orban 672A Equalizers
EL8 Distressor
UA 1176LN Limiting Amplifier
UAD Apollo Converters
Focusrite OctoPre MK2 + ADAT
Hear Technolgies Hearback System
UAD Neve, API, Chandler and Pultec
Pro Tools 11
Massey Suite Plugins
Waves Plugins
SoundToys Plugins
Celemony Melodyne